The ISS360 Imaging Sonar provides excellent image clarity with a range capability up to 90 meters / 295 feet.
As a very compact imaging sonar the ISS360 is an ideal ROV & AUV navigation, obstacle avoidance and target identification sonar for the smallest to the largest underwater vehicles.
Provided in a Titanium housing the ISS360 is depth rated to 4,000 meters / 13,123 feet. Optionally the ISS360 is available depth rated to 6,000 meters / 19,658 feet.
The ISS360 can be provided with integrated gyroscopes and accelerometers, providing stable Pitch and Roll readings.
The ISS360 imaging sonar utilises a broadband composite transducer coupled with CHIRP acoustics to provide excellent image clarity and range capability.
The sonar provides a full 360° field of vision produced by a mechanically scanned transducer. The transducer utilises inductive coupling to the sonar electronics which enables operation without the use of slip rings. This ensures excellent longevity in operation without the need to periodically return for slip ring replacement.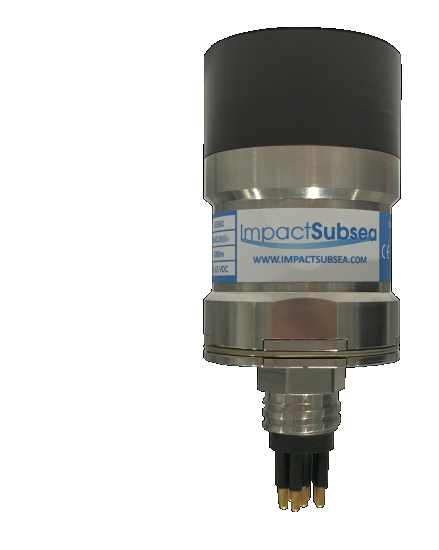 All sonar settings are fully software configurable using the seaView software. The seaView sonar application is highly intuitive to use for the operator, ensuring range, resolution and other settings can quickly and easily be adjusted.
Alternatively a software development kit is available for third party integration and interface development.
The use of CHIRP (Compressed High Intensity Radar Pulse) acoustics enables the ISS360 Sonar to produce imagery with exceptional clarity.
The ISS360 sonar can be operated at any frequency from 600 to 900kHz. By default a 100kHz CHIRP is used (650 to 750kHz).
The CHIRP frequency can be adjusted as required or a monotonic signalling scheme can be chosen.
Optionally available within the ISS360 is a Pitch & Roll sensing capability. The Pitch and Roll sensing is based on Micro-Electrical-Mechanical-System (MEMS) technology. Within the ISS360 there are three MEMS based Gyros, Accelerometers & Magnetometers. The outputs from each of these MEMS devices are fused together, providing highly stable Pitch & Roll.
ENQUIRE NOW:
IMPACT SUBSEA
As New Zealand's distributors for Impact Subsea, we can answer all your enquiries. Please feel free to get in touch with us for more information.